Phone: (573) 341.8336  Fax: (573) 341.8548
Email: david@sgclawfirm.com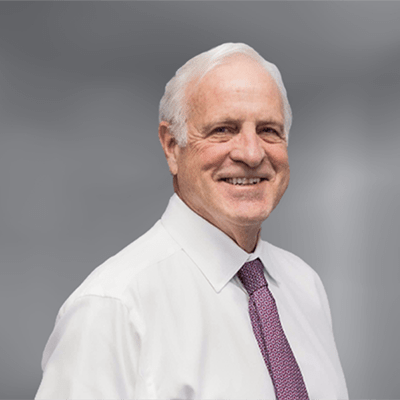 Phone: (573) 341.8336
Fax: (573) 341.8548
Email: david@sgclawfirm.com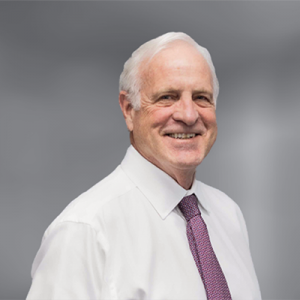 As a lifelong resident of small-town and rural Missouri, David Steelman understands firsthand the unique needs of his clients.
David was born in Columbia and calls Salem his hometown.
After earning an economics degree from the University of Missouri-Columbia, David attended the University of Missouri-Columbia School of Law. He graduated cum laude and first in his law school class in 1978.
That same year, David was elected to the Missouri House of Representatives, where he served for three terms, becoming the minority floor leader in his second term.
He left the legislature to start his own law firm, focusing on personal injury, products liability and medical malpractice litigation. He decided to practice in Rolla after seeing the need in rural Missouri for high-quality representation and for attorneys who better understand rural clients and their needs. In 1993, he and Steve Gaunt started the firm that would eventually become Steelman Gaunt Crowley.
David is a skilled trial attorney with a proven record of success in the courtroom having not lost a trial since the firm first began. He has been named a Missouri Super Lawyer since 2008.  He takes pride in providing the exceptional legal representation one might find in a big-city legal representation with the personal connection one is accustomed to in a small-town feel. His clients enjoy access to resources and ability on par with the biggest law firms in the in Kansas City and St. Louis. 
He is particularly adept at listening to his clients and addressing their individual needs. He enjoys making a difference in their lives, whether it be through helping a client get their doctor's bill paid or helping an injured worker without the means to make an income to support their family.
David's practice today focuses on business litigation, personal injury litigation, trucking litigation  and general civil litigation. He also handles some employment discrimination matters and will and trust litigation. David is also one of the preeminent defamation lawyers in Missouri.
David served as a special assistant attorney general for the state of Missouri in consumer protection cases, representing Missourians harmed by companies who took advantage of or defrauded them.
In addition to his service in the legislature, David served on the University of Missouri System's Board of Curators from 2014 to 2021, a position appointed by the governor.  David and his wife, Sarah, are active members of the Greentree Christian Church in Rolla.